This study looked at the subjective experience of people with persistent pain and aimed to identify similarities and differences among non-Hispanic black and white patients in Texas, USA.1
Although there were many similarities between the two groups concerning their pain experiences, black patients reported significantly…
Lower perceived control over pain
Greater reliance on passive coping strategies
Stronger belief that others should be more considerate and caring of their pain experience
Higher levels of depression
Higher levels of disability, even after controlling for pain severity
In the past 4 decades, the nature of the opioid epidemic has shifted from heroin to physician prescribed opioids, however due to greater regulations on MDs prescribing them; it is now once again shifting towards heroin.

Based on data from the USA, black individuals suffering with pain are significantly less likely to be prescribed opioids or any other pain treatment options by an MD when compared to a white individual with identical pain history.2
 "African-American older adults, particularly those who live in economically deprived areas, are less likely to receive pain and psychotropic medications, compared to Whites." – Bazargan et al 2020
Why are doctors more cautious in prescribing opioids to some than others? Do doctors consciously or subconsciously assume that a black person is more likely to abuse the drug than a white person? Or do they assume that a black person will not be able to afford the medications so they don't prescribe it?
Although this racial discrimination has resulted in significantly fewer black people being prescribed opioids, they still suffer from opioid addiction.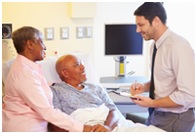 Much of the social and political attention on the opioid epidemic has focused on the rise in overdose deaths among white, middle-class population, while opioid addiction in Black communities has largely been unrecognized.
Current data shows that opioid use is higher for whites than they are for blacks; however over the last decade, the rate of opioid deaths has been rising more steeply among blacks than whites. Sadly, the rate of opioid overdose deaths among blacks already exceeds that of whites in several states.
"The lack of discussion of Black overdose deaths in the national opioid discourse further marginalizes Black people, and is highly consistent with a history of framing the addictions of people of color as deserving of criminal punishment, rather than worthy of medical treatment." – K James et al 2018
In simple terms, opioid addiction among the white population is addressed as a health crisis requiring medical care while opioid addiction among the black population is treated as criminal behaviour requiring punishment.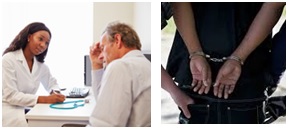 Addiction is a mental health issue that must be addressed not punished. I am looking forward to the decriminalization of all drugs at some point in our future in Canada.
In summary, due to the prevalence of racial inequalities, targeted mental health programs to benefit black and poor communities are required to address the opioid crisis.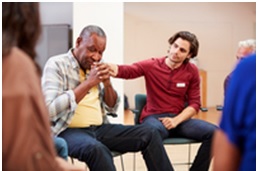 Important notes: Sadly, compared to white people, black people are less likely to have their reports of pain believed and to be offered pain management strategies, however they are not alone. The same discrimination has been found to be present for Indigenous and First Nations people, women, and people of lower socioeconomic classes. The current medical system tends to offer white males more options for care than most other identifiable groups.
There is no doubt that opioid addiction has the potential to destroy lives and families, but we must also be cautious not to vilify all opioid use. Some individuals living with chronic pain depend on prescription opioids to simply move, function and be less dependent on family members, in order to have a better quality of life.
References: 1. Tan G et al Ethnicity, control appraisal, coping, and adjustment to chronic pain among black and white Americans. Pain Med. Jan-Feb 2005;6(1):18-28.