Cervical strength insufficiency has been associated with neck pain and the purpose of this systematic review was to further confirm that hypothesis.
This review looked at 15 cross-sectional studies and found that…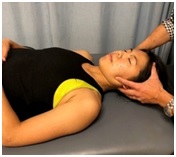 When compared to healthy controls, individuals with chronic neck pain have lower neck strength for flexion, extension, and lateral flexion. Therefore, muscular retraining exercises for the neck and shoulders for those with persistent neck pain is justifiable.
Clinical implications: Although every patient is unique in their needs, I start off with gentle head nods and eventually progress to resisted band exercises. I like using the low resistance loop bands.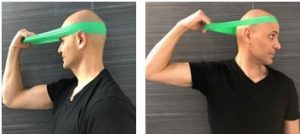 Reference: Miranda IF et al Individuals With Chronic Neck Pain Have Lower Neck Strength Than Healthy Controls: A Systematic Review With Meta-Analysis. J Manipulative PhysiolTher. 2019 Nov 23. pii: S0161-4754(18)30325-7.